Good morning! I wanted to share another card today that I made a video for recently. The video is just over a minute long - so no need to sit down and plan for a long time to watch it! It shows how to simply create a shape card using solid metal dies - I made this card in the video:
You can check the video out here below, or if you want to see it larger and clearer - you can check out my
Youtube Channel HERE
.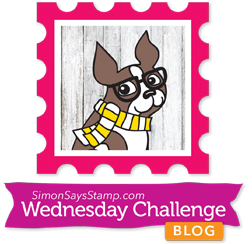 Thanks for stopping by! Once again - would love to hear any of your thoughts on these videos!