Good morning! I made a card a few weeks ago for a special request for some guy cards - and I had requests to make 2 more of the same one (you can view the original
HERE
). I didn't have enough of the same pattern paper to make 2 more identical ones, so I used a slightly different pattern paper and remade it this way: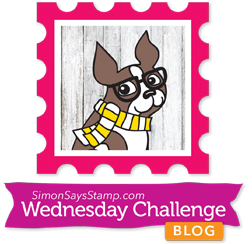 Did the same thing for this card as the last one - only changed the pattern paper this time around.
Thanks for visiting again - here are the links to the supplies I used, minus the pattern paper. Have a great day!