Good morning! Just thought I would pop in a share a couple of one-layer birthday cards I made recently, using clear embossing powder to add a little texture!
I used the cute Mama Elephant stamp set called
Party Kit
to stamp the balloons - stamping in a rainbow of MFT inks, then stamping over again with Versamark Ink and embossing with clear powder. Love the slightly offset look I ended up with, and the beautiful shine!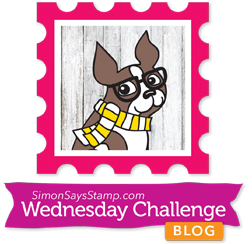 This next one I did a more masculine color scheme, and didn't use the heart shape balloons!
There you go - super flat and easy to mail, but still with a bit of a fun touch of texture!
Thanks for stopping by! Have a wonderful day!!!