I really had fun coloring this one - coloring in a critter to look black has always been something that deeply intimidated me - but I'm so pleased with how it came out! I actually didn't use black, just some deep grays. Added some foam between the layers for dimension, then finished off with a strip of torn vellum tucked under there. Also...that plaid paper from Lawn Fawn is just SOOOO yummy! I can't get enough of it!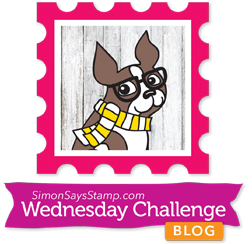 Here are links to the products I used on this including
affiliate links
where possible. Thanks for stopping by! Have a wonderful day!!!