Good morning again! Dropping by today with another of the little girl birthday cards I needed last week - this one was for one of my little nieces, so I pulled out some Wplus9 stamps I hadn't had a chance to use yet and my trusty watercolors!
I actually did the watercoloring first too coordinate with the MFT plaid paper (since my daughters said her current favorite colors are purple and orange), then once that dried, I added Glossy Accents over the top of all the images to make them pop. They weren't *quite* dry yet in this photo, but I was losing daylight to get my picture, so I took them anyway! :)
I love simply using watercolor to add an outline around an image - I think it makes it pop so well, and is so easy! A few splatters are a great finishing touch too! Added a layer of vellum cut with a Wplus9 die to soften the layers, and layered everything together!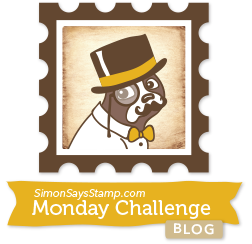 Here are links to the products I used on this including
affiliate links
where possible. Thanks for stopping by! Have a wonderful day!!!