Hello again! Stopping in with another card for the Unity Itty Bitty a Day Challenge going on the
Unity Facebook page
- and playing with more watercolors:
I was inspired by this beautiful image I found on Pinterest:
I used some Unity feather stamps, from the itty bitty set called
"Feather Flight"
- I own them from one of the Kits of the Month, but they have since been made into an itty bitty stamp. I simply painted watercolors directly onto my stamp, then pressed them onto my watercolor paper. Once they dried, I added a bit of Glossy Accents, smeared it around with my finger to flatten it a little, then sprinkled on some gold glitter.
My sentiment is from the
January 2014 Kit of the Month
, embossed on vellum that I wrapped around the back and secured behind. Finished off with a wood veneer feather that I tied some gold thread onto, then mounted it onto a PTI cardstock card base.
I'm pretty sure this is one of my new favorite cards!!!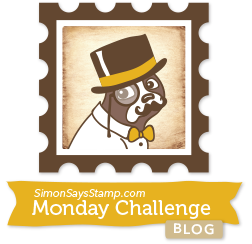 Thanks for stopping by! Have a great day!