Good morning! So...I'm kinda super happy with how these cards came out! A couple of my daughter's friends are in 4-H and were having a fundraiser - and asked if I would donate some cards for them to auction off. I wasn't sure I was going to have time to make something special, and was just going to let them choose from the cards I already had made, but ended up with just enough time one morning last week to squeeze these in! I used farm animals to make a simple set of notecards - 2 each of 3 different designs.


I used my one and only set of stamps from Waffle Flower Crafts (definitely need to change that and get more - they have some adorable stuff!) - as well as the little Alpaca from a lawn fawn set.
All the pattern paper came from the same Heidi Swapp pattern paper pad that I picked up locally, and couldn't find a name on it or a link to it online - but it was perfect for these!
Did some machine stitching (accidently sewed the two alpaca card fronts TOGETHER with the zig zags - had to rip out that seam, then carefully resew, matching the stitches painstakingly in the same holes so it wouldn't be too obvious - OOPS!!!)
Tucked some doily under, and added a few splatters with some black Heidi Swapp Color Shine to finish it off. Bonus? These are even flat and can be mailed without extra postage! Score! :)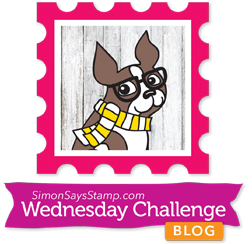 Here are links to the products I used on this including
affiliate links
where possible. Thanks for stopping by! Have a wonderful day!!!