Hello! The brand new
Spring Plush release from Simon Says Stamp
is live!!! I had so much fun playing with the couple dies and pieces of felt I received - I was a little unsure what to think of them when I first saw them - it's been ages since I did something like this, but I was hooked as soon as I started! Seriously relaxing and fun - and easy!
I actually didn't stuff either of my projects (partly because I had no stuffing and was too lazy to go buy some!) - but I actually really like the way they came out without any help! I think these would make adorable ornaments, decorations, gift tags to attach to treats, or just something to brighten someones day!
For this one, I used
White Felt
, and the
Pastels Collection
from the
Reason to Smile
release. I glued on the pink for the ears, as well as the flowers, since I cut these out and stitched them together while in the car waiting for my daughter's at ice skating! Got home and just added them quickly and easily. Finished off with a lace bow around the neck.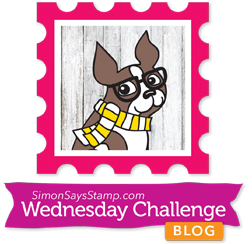 Here are links to what I used for these two projects! Thanks so much for dropping by - have a WONDERFUL day!!!